TPD-II (Directive 2014/40/EU) regulates at European level every aspects concerning the manufacture, presentation and sale of tobacco and related products, aiming to ensure high quality and safety levels for consumers. TPD-II sets the requirements that vaping products must comply with, in order  to be marketed in the member States of the European Union; it considers the product design under different profiles, from formulation to packaging; it defines the rules to be followed in terms of sale and it requires a specific procedure known as notification.
TRUSTiCERT offers to manufacturers and importers a complete range of services to achieve compliance for vaping products, made by:
INTELLIGENCE - To understand the national transposition of each member State
TPD-II is transposed by each member States through a specific national law.
Some requirements are applied differently from State to State. For example, there are dissimilarities with regard to national fees and sponsorship of vaping products.
TRUSTiCERT supplies manufacturer and importers with a service of Intelligence not only with for the specific aim of submitting notification, but also to previously evaluate the condition of a market before entering it.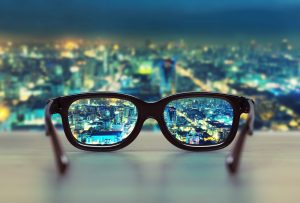 A team of expert professionals allows to constantly monitor and deepen the regulatory scenario, providing customers with the most up-to-date and timely information (through official reports, newsletter, specific e-mail). This service is also possible thanks to a close and collaborative network of direct contact with the relevant authorities of each member State.
NOTIFICATION PROCESS - To submit products and hardware data to member States
The notification is one of the pillars of TPD-II as it requires manufacturers and importers to submit a complete set of information concerning e-liquids and devices to the member States. The submitter states that its products comply with the safety criteria settled by the Directive. Once notified, a product is not automatically licensed for sale but rather the submitter is exposed to the control of the authorities in order to assess the given data.
Upon receipt of the notification, the member States shall have six months to study the dossier, paying specific attention to the potential danger of the products.
The whole procedure performed with TRUSTiCERT can be divided in four steps: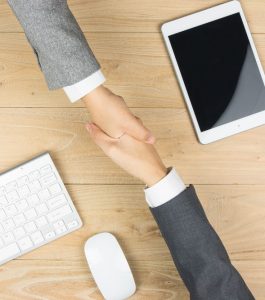 An efficient notification process involves the strong collaboration between manufacturers, their suppliers and the regulatory partner. TRUSTiCERT stands beside those companies that consider notification as the first step towards full compliance. Non-disclosure agreements ensure the right handling of business secrets, that can be further protected by a specific agreement.
TRUSTiCERT is willing to contact the flavour houses and other customer suppliers instruct them about the exact requirements of the legislation that apply to their business.
Thanks to this activity, TRUSTiCERT can now be proud of a number of agreements signed with the best players in the flavouring supply sector.
TPD-II requires detailed toxicological assessment of e-liquid ingredients.
To fulfill this requirement, TRUSTiCERT provides unbiased and valuable consultancy and comprehensive reports that collect the most recent toxicological data obtained from robust literature searches (i.e.: Peer-reviewed journal articles, books, news articles, MSDS..).
Our TPD-II database, made up of more than 2000 toxicological reports related to more than 700 compounds, comprises toxicological data covering the following categories:
_ Toxicity endpoints
_ Toxicity of emission
_ Carcinogenic, Mutagenic or Reproductive Toxicity (CMR)
_ CardioPulmonary Toxicity
_ Addictive Toxicity
_ Other Toxicity
TPD-II requires compulsory chemical analysis on e-liquids and their aerosol and  toxicological study on final products emissions on voluntary basis.
To build a solid and reliable method for emissions testing, our R&D department developed a vaping machine, continuously improving, that ensures test reproducibility and adaptability to different hardware. The analytical methodologies were transferred to certified laboratories partnerand were validated and confirmed by scientific managers.
We also offer the opportunity to tailor e-liquid and hardware testing to meet different purposes and suit each product needs in order to completely fulfil TPD-II requirements.
TPD-II does not require toxicological testing on finished products, but their safety for consumers can be assessed through these kind of analyses.
Vaping products contain flavours intended for food use, of which inhalation toxicology is almost or entirely unknown. In this scenario, manufacturers or importers market potentially dangerous products for health and, according to his personal sensibility, may wants to ascertain the actual danger. Submitter have to declare that products are not harmful and designed to ensure the highest quality and safety for consumers.
To support these declarations TRUSTiCERT offers three different models of toxicological in vitro analyses: from a standard model to a highly advanced one able to mimic pulmonary alveolar tissue.
An exhaustive product documentation is issued, processed using the software implemented by the European Commission and forwarded to the member States through the Common Entry Gate.
TRUSTiCERT developed an optimized notification system (EunotifyTM) allowing to submit high quality notifications in every State of the European Union. Eunotify enables customers to enter quickly their products information (formula, description, national presentation..) thanks to a simplified graphic interface. A team of experts is available to actively support the customer during each phase of data collection and entry.
Contrary to all other actual available systems, EunotifyTM enables customers real-time monitoring and full awareness of the notification process, displaying updated data about:
_ 
the complete scenario of submitted notifications
_ the summary of modifications/updates
_ the member States each product was transmitted to
_ the full national fees prospect
_ deadlines/information required by member States
COMPLIANCE - To understand the compliance status of a product under the actual regulation
Vaping products have to comply with various regulations (e.g. TPD-II, CLP and Consumer Code in Italy) to be marketed.
TRUSTiCERT supplies its customers with a technical report covering the main aspects of the product and to assess its compliance with the laws in force in the markets of interest.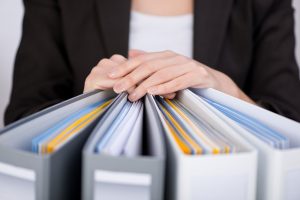 The evaluated features range from documentary to analytical aspects, until checking the product presentation to final consumer. This report aims to provide a description of the actual situation and to identify the possible weakness with respect to compliance requirements.
If needed, any actions to be applied to make the product compliant are suggested or agreed with the customer.